Looking for an all-in-one service? We may be able to help. We closely work with several grounds maintenance and outdoor contractors who are capable of installing our products. From notice boards to seats and benches we should be able to help.
We've tried to make the installation process of all our products as simple as possible, with a simple solution to any problem. As our company name suggests we started out by making ground anchors, primarily used by BT for their telephone masts. They have since been re-engineered to allow for rapid fixing of outdoor furniture without the need for concrete.
Concrete pad for an outdoor seat or bench?
This is the go-to method for fitting the majority of outdoor furniture. Deemed to be the most fool-proof, its the most time consuming, and therefore, expensive. So, we've come up with the FastDek. The perfect substitute to the concrete pad. Installed in 25% of the time, with less digging and less waste. Supplied fully assembled. All you have to do is level the ground then lay the FastDek and fix with the supplied anchor. Now it is ready to bolt your outdoor furniture to.
Same Day Installation
Rain or snow won't stop this installation. Once the pad is down it can be bolted to straight away. No need to come back. Job done in a day.
Quick & Efficient
Did you know that our FastDek takes a quarter of the time to install compared to a concrete pad and is made from recycled plastic?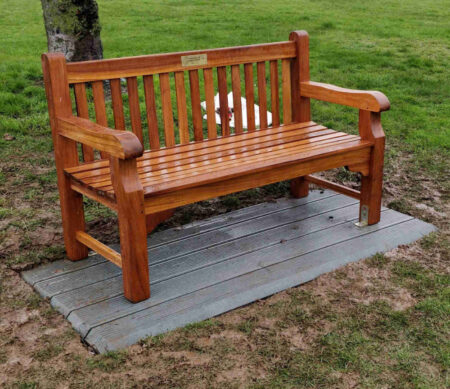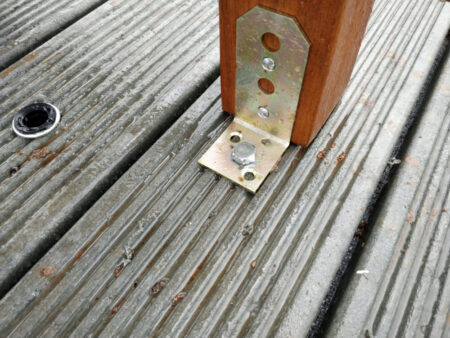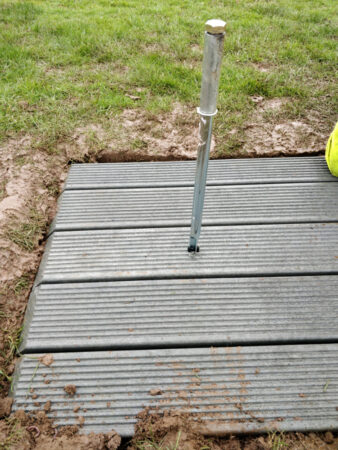 See some of our previous installations